Reading time:
2
minute
Electrical fuses, regardless of their type and place of use, have a single purpose: disconnects electrical circuits when abnormally high consumption occurs through them.
In other words, fuses are devices that ensure that the electrical circuit protected by it will never be used above the capacity for which it was designed.
What should we check before replacing the faulty fuse?
So never use fuses higher than recommended and in no case replace the original fuses with wires, nails, etc. just to make sure you don't "jump" anymore.
Strictly referring to the electrical installations in houses / apartments: if you still see that your fuses "jump", before replacing it with one bigger than the recommended one (or even with a nail 🙂) think if you don't have a short circuit somewhere , or unless your consumers demand more power than prescribed for that installation.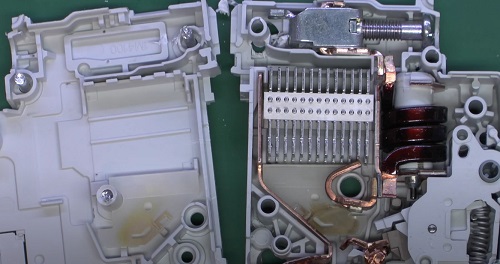 Depending on the power consumed on the electrical network, in order to measure the amperes necessary for a fuse, it is necessary to use the mathematical formula. P [W] = U [V] x I [A].
Notions of electricity
Everyone knows that electricity can be measured. But do you know the difference between the measurable quantities of electric current: voltage, power and intensity?
The three notions are closely related and are expressed by the formula: P [W] = U [V] x I [A].
What is the power of the electric current (P)?
The power of the electric current is measured in watts. This quantity results from the multiplication of the voltage with the intensity of the electric current (P = U x I).
The higher the voltage behind a water jet and, in addition, the higher the amount of water in the jet, the higher the water power, e.g. to operate a hydropower plant.
What is the intensity of the electric current (I)?
The intensity of the electric current is defined as the electric charge passing through the unit of area in the unit of time, it is denoted by "I" and measured in Amperes [A]:
I = 1 coulomb [C] / 1 second [s] = 1 amp [A]
The lower the resistance and the higher the voltage, the higher the current intensity.
The phenomenon is comparable to the amount of water flowing into a river over a period of time. The higher the water pressure and the smaller the obstacles encountered, the higher the amount of water.
What is electrical voltage (U)
The electrical voltage (U) between two points of a circuit is a physical quantity whose unit of measurement in SI is the volt: [U] SI = V.
The notation on a battery (eg 9 V) represents the value of the electrical voltage produced by it. The letter V is the symbol for the volt, the unit of measurement for electrical voltage.
The notation on a bulb (eg 1.2 V) represents the electrical voltage at which the bulb operates normally. The electrical voltage at the bulb terminals is measured with the voltmeter, connected in parallel with the bulb.
Bibliography:
https://despretot.info/i
https://www.hornbach.ro/
https://www.gimnaziu.info/
https://deepinmummymatters.com/
https://hobbytronica.ro/