Reading time:
3
minute
The course presents the circuits known as Field-Programmable Gate Array (FPGA) and that Complex Programmable Logic Device (CPLD), with the emphasis on the circuits of one of the representative manufacturers of such circuits, the company Xilinx.
It is assumed that the reader is familiar with the classic PLD type programmable circuits (such as PAL or GAL) also known as SPLD (Simple Programmable Logic Device).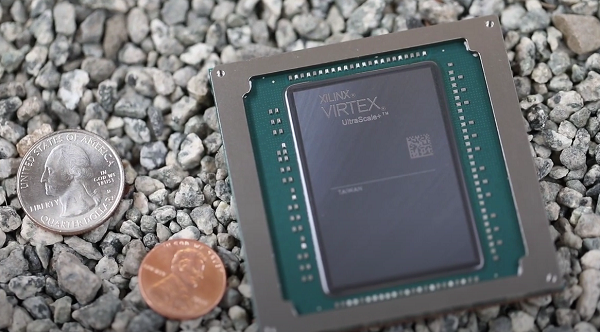 What are FPGA and CPLD circuits?
Keeping the proportions we could say that the FPGA and CPLD circuits are the modern equivalent of the universal test boards (breadboard) on which were mounted simple digital circuits (gates, flip-flops, etc.) that could then be interconnected by wires by the user to test a specific application.
The statement will obviously be justified in the following. Before addressing the specific issue, the circuits known as Application-Specific Integrated Circuit (ASIC).
What are ASIC circuits?
ASIC is a complex integrated circuit dedicated to the implementation of a particular application, rather than a general use. An ASIC circuit is designed by a certain company and is made for a single beneficiary (client).
The exponential increase in the integration density of VLSI circuits makes it possible to integrate almost all of them under imaginable digital systems.
What does an ASIC circuit include?
An ASIC circuit may include a 32-bit microprocessor along with memory and complex peripherals, in which case it may also be referred to as a SoC (System on Chip) which means a calculation system made on a single microcircuit.
SoC is actually a very broad notion considering that among the peripherals can be included complex analog systems, MEMS type sensors (based on micro or nano mechanical technologies) and even high-performance radio frequency systems.
What are the differences between FPGA and ASIC?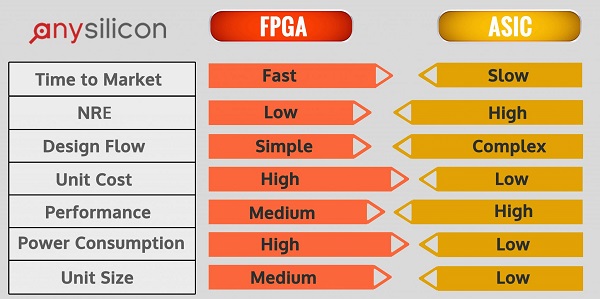 A typical example of ASIC and SoC at the same time it is a circuit with which most of a mobile phone is made.
The arguments in favor of the SoC concept now resemble those that long ago justified the development of digital integrated circuits: reduced dimensions, reduced energy consumption and increased reliability compared to systems that used multiple components, reduced installation costs, all at once. another scale of complexity.
What are ASSP circuits?
Application Specific Standard Product (ASSP) it is also an integrated ASIC similar circuit dedicated to a certain application market, but intended for several users (hence "standard").
ASSP circuits are intended for several customers because they are of general use, but their number is small because the application is a specific one.
An important aspect related to ASIC circuits are the costs related to the preparation of the manufacture and partially to its design. Those costs are referred to as costs NRE (Non Recurring Engineering) they are usually very large (x 100000 USD) even for a purely numerical circuit so it is important to be sure that the application will be sold in a large volume so that these costs can be amortized.
Another aspect is that, in this case, the preparation of the technological manufacturing process regarding the (re) dimensioning of the silicon surface for ASIC type products takes a long time, so that the possible delays in launching the product on the market can reduce the profitability.
The numerical system in an ASIC
The numerical system in an ASIC which is also the most important under the system can be implemented through several technologies, depending on the required production scale.
For its realization are used as main technologies:
fully dedicated circuits (full custom);
standard cell circuits;
FPGA circuit.
Bibliography:
https://www.xilinx.com/
https://twitter.com/XilinxInc
https://anysilicon.com/
http://indico.ictp.it