Reading time:
4
minute
What does the article present?
The Cronos radio receiver produced by Electronics Bucharest works in the range of medium and ultrashort waves. This device is equipped with an electrically driven clock mechanism. By means of a switch, the radio receiver can be switched on or off at a preset time.
This switching is done on the secondary of the mains transformer. For the reception of ultrashort waves, the device is provided with an antenna connected to the mains and with an external antenna.
Production of the Cronos radio receiver
The production of the Cronos radio receiver began in the year 1979, when the first model called 131.Cronos appeared, followed by 147d.Junior in 1980, and 168d.Browni made in 1983. The first variant was manufactured for the domestic market with reception on UM and FM East Band, and the other two for export with UM and FM West Band reception.
If we look closely at the design of the 3 variants presented below, we can see that the variant for the domestic market used a lower quality carcass wood with a superficial varnish, which leads more to a matte appearance than to a glossy one as opposed to the other two variants for export, where the wood texture and varnishing is more qualitative.
Presentation of model 131.Cronos (1979)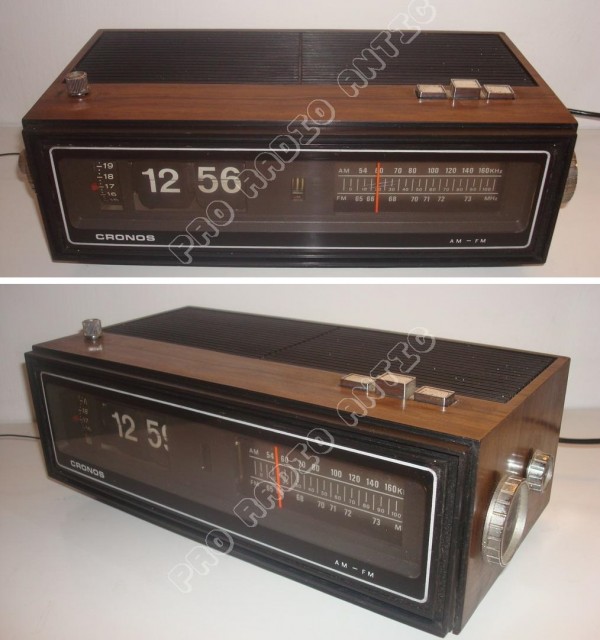 Presentation of model 147d.Junior (1980)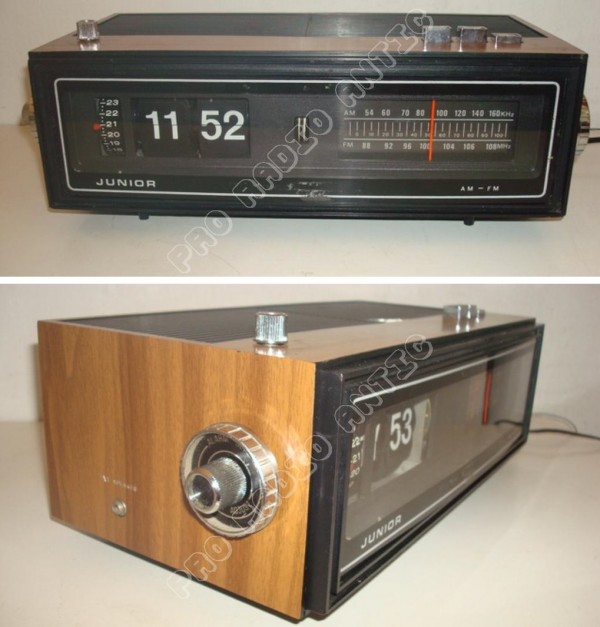 Presentation of model 168d.Browni (1983)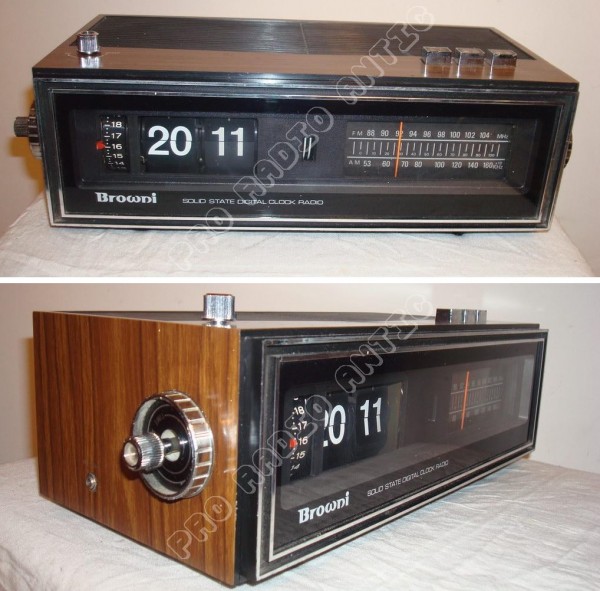 Clock with synchronous motor at 50Hz
It is noteworthy that the element of surprise that made this radio unique compared to the others at that time was the clock with synchronous motor at 50Hz, product imported from Japan.
Because the electrical network in Romania at that time was not able to maintain a constant frequency at 50Hz, this product did not have much notoriety among Romanian radio enthusiasts. Here we consider that there was a design mistake in the construction of this product, because we would not see why we chose a precision watch brought from Japan, controlled by an extremely simple frequency generator, which at room temperature variations of +/- 6C loses 30 seconds every 24 hours.
Because the clock often lagged behind, additional electronic adjustments were made by end customers., mostly amateur electronics. Thus, in order to synchronize the frequency with the seconds of the clock, generators piloted with tuning fork were built, these replacing the 50 Hz generator presented below: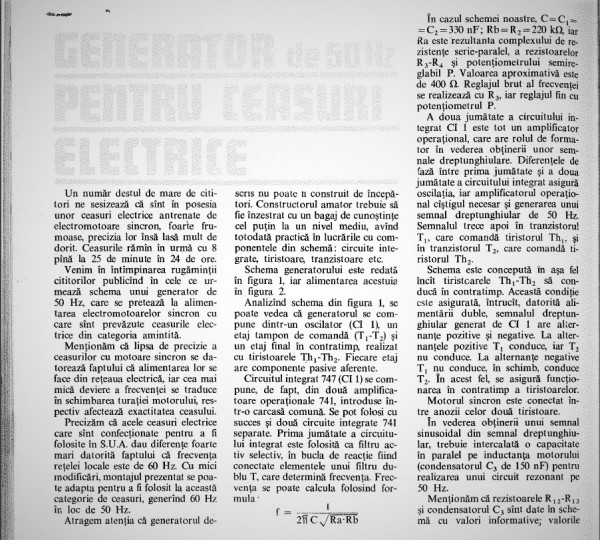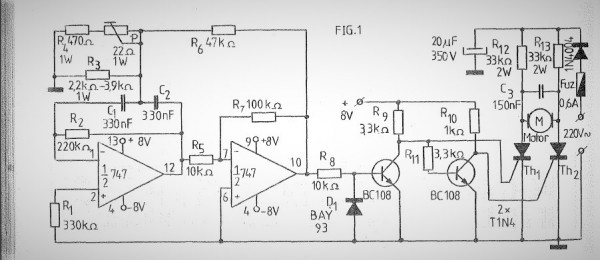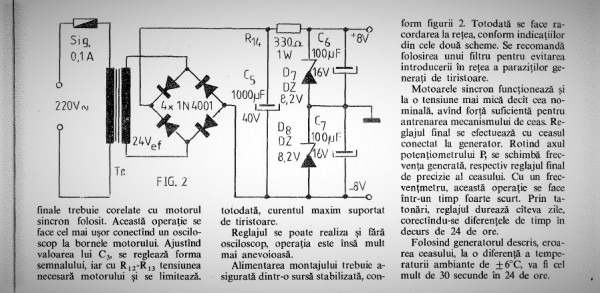 For a better understanding of the functionality of this radio receiver we will also need electronic scheme presented below: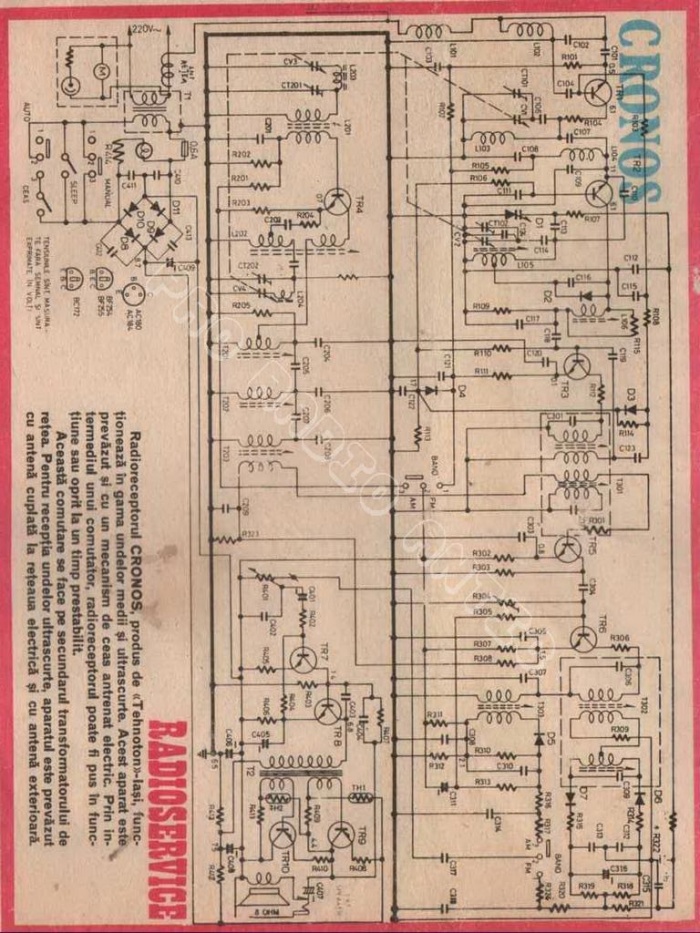 Another thing to note in the history of this radio is that due to the economic problems in Romania after 1983The "Electronics" plants completely reduced or stopped imports, so that the production of this radio would be stopped because the watch was imported from Japan. Later, using the same 'chassis' or the same housing, it would appear as the next option, Superson radio.
Next, for a much clearer view of this radio, we present detailed pictures from inside: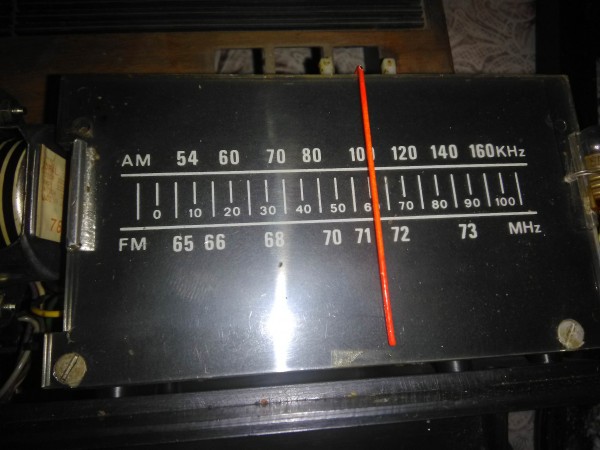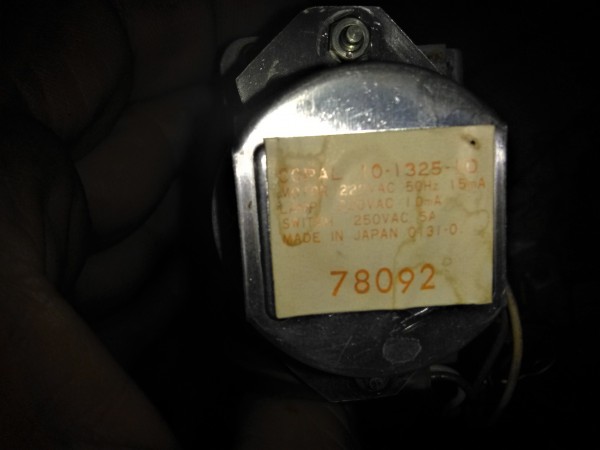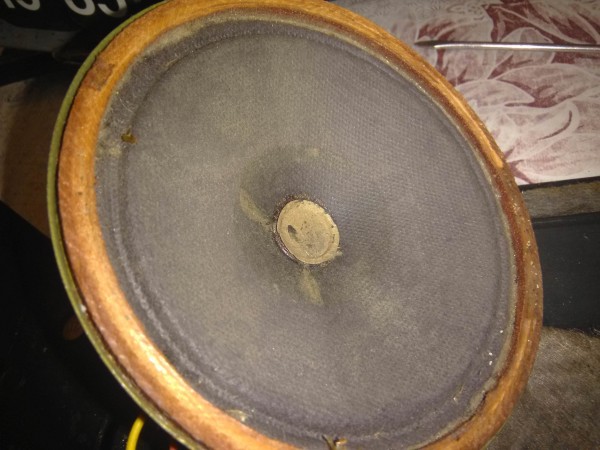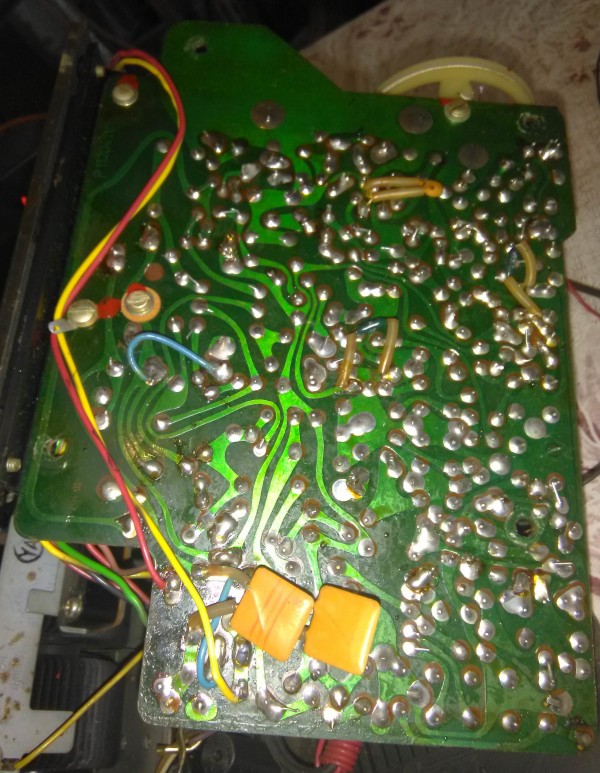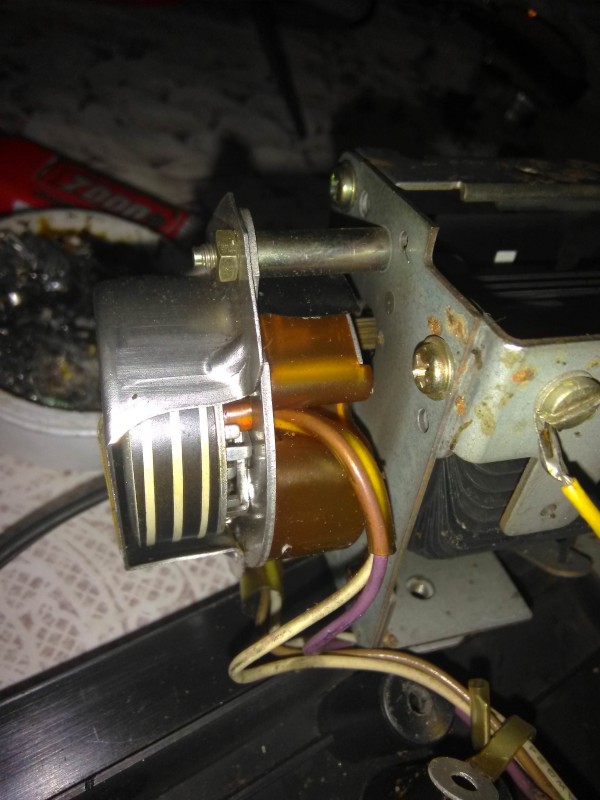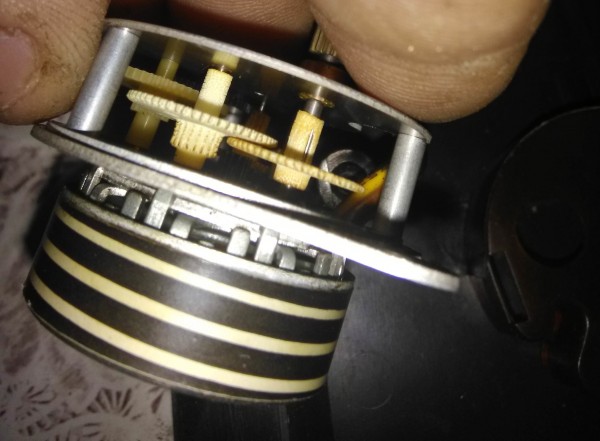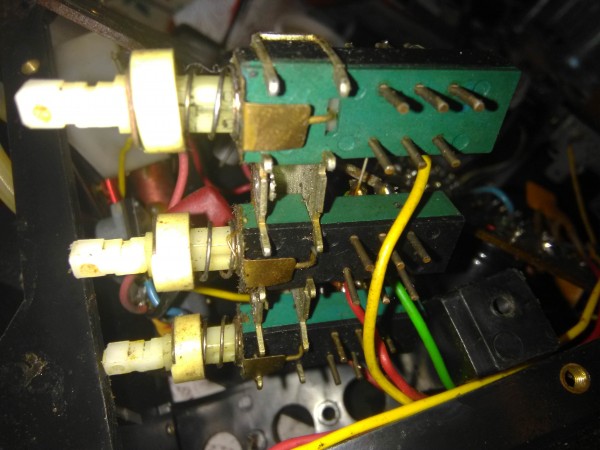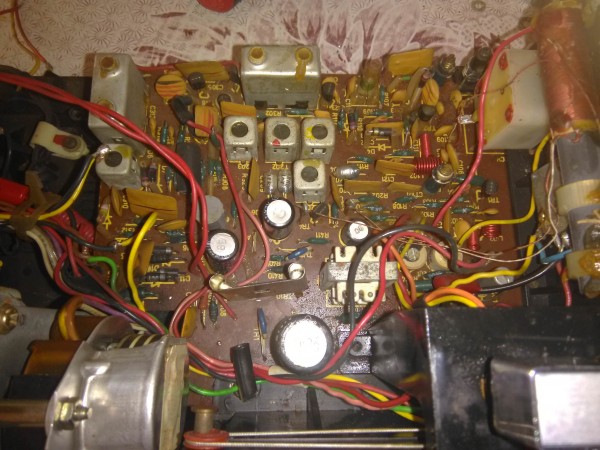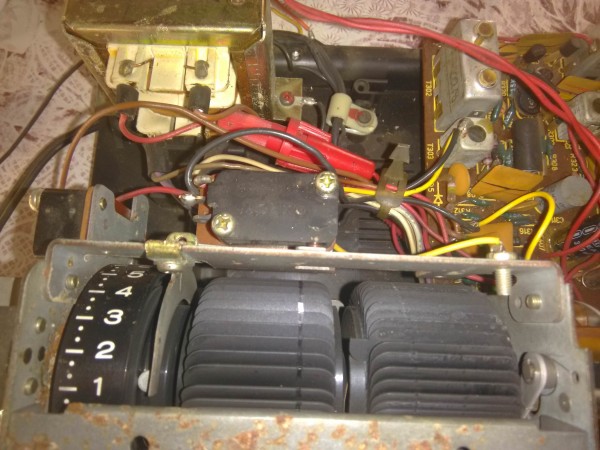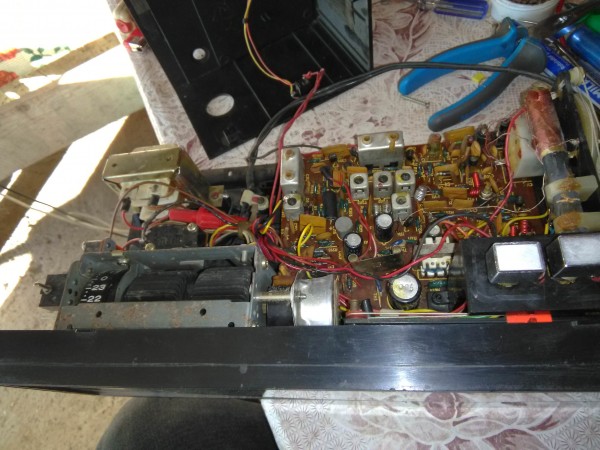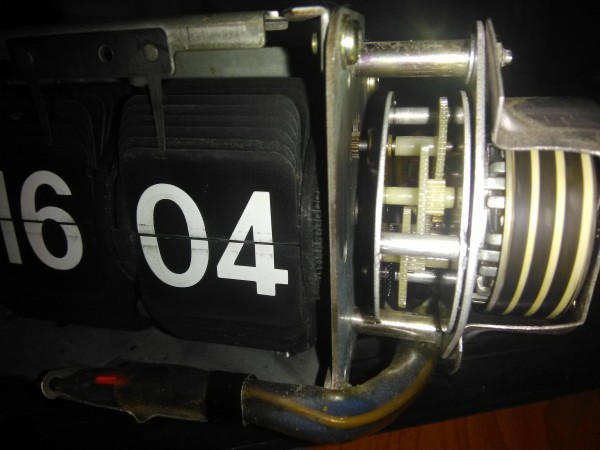 sources: