Reading time:
4
minute
HC computer 88
The personal computer HC 88 was designed by Traian Mihu, Eugen Dobrovie and Victor Cososchi, in 1989, at ICE Felix.
This system works both with the BASIC interpreter and under the CP / M operating system, which allowed the HC 88 to become the solution to replace CUB Z computers, in a cheaper and more accessible configuration.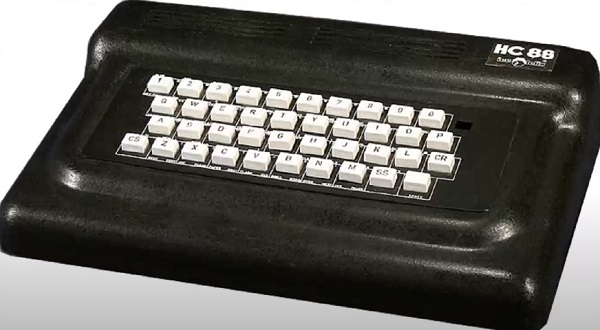 The motherboard contained Z80 microprocessor (or, extended k memory of 80 kB (64 kB + 16 kB) and permanent EPROM memory of 2 kB.
Optionally, the HC 88 personal computer included a extended EPROM memory, standard serial interface and 256 kB or 1MB RAM memory extension.
It had a keyboard interface, a encoder for connection to color TV in PAL standard, as well as ports for connecting the monochrome or color monitor.
Support for program and data storage was provided by two 5 1/4 "floppy disk drives and an audio cassette player.
The results were printed on a needle printer. In text mode, it displays 32 or 80 characters per line depending on the program system used.
HC computer 90
HC 90 was a "microcomputer for entertainment, scientific and engineering calculations", produced in 1990 at the ICE Felix Bucharest company.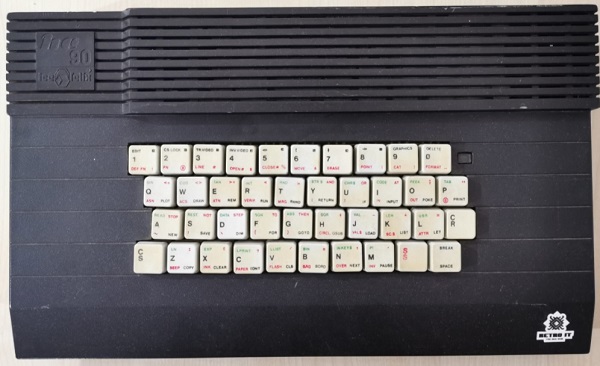 Production continued until 1992. It was the improved version of the HC 85 computer, with the same configuration but more modern integrated.
The microprocessor was Z80A, on 8 bits, with a speed of 3,5 Mhz, the ROM memory was 16 kB, and the RAM memory was 64 kB. Of the 64 KB, 48 were available to the user.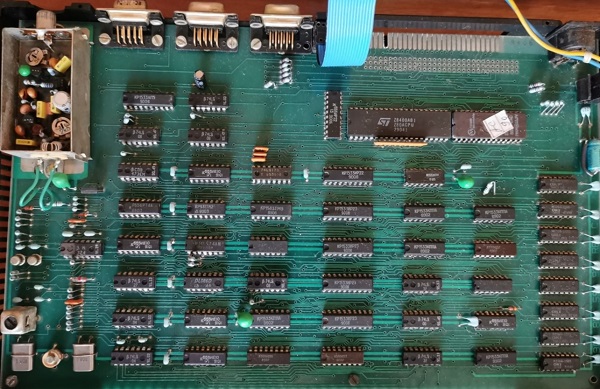 HC computer 91
Personal computer HC 91 has been produced by ICE Felix since 1991 and is a ZX Spetrum clone. It is the successor to the HC85 and HC90 models, all 3 of which are almost identical in configuration.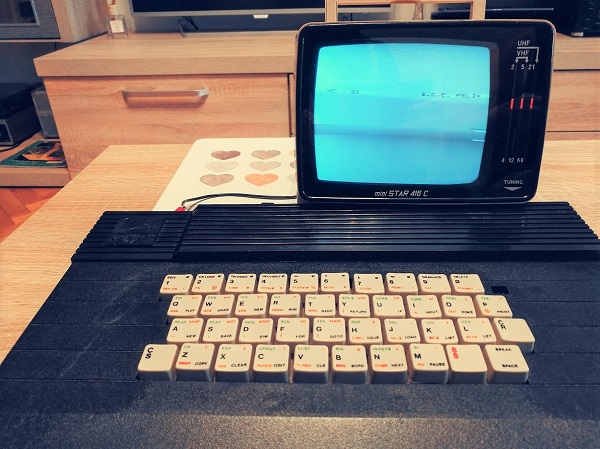 HC 91 works directly with the BASIC language - resident in EPROM permanent memory - compatible with the SINCLAIR SPECTRUM interpreter.
HC 91 works graphically with a resolution 256 × 192 pixels, 16 colors, and in text mode it works with 24 lines of 32 characters each. HC91 compared to HC90 had the advantage that it could run the CM / M operating system.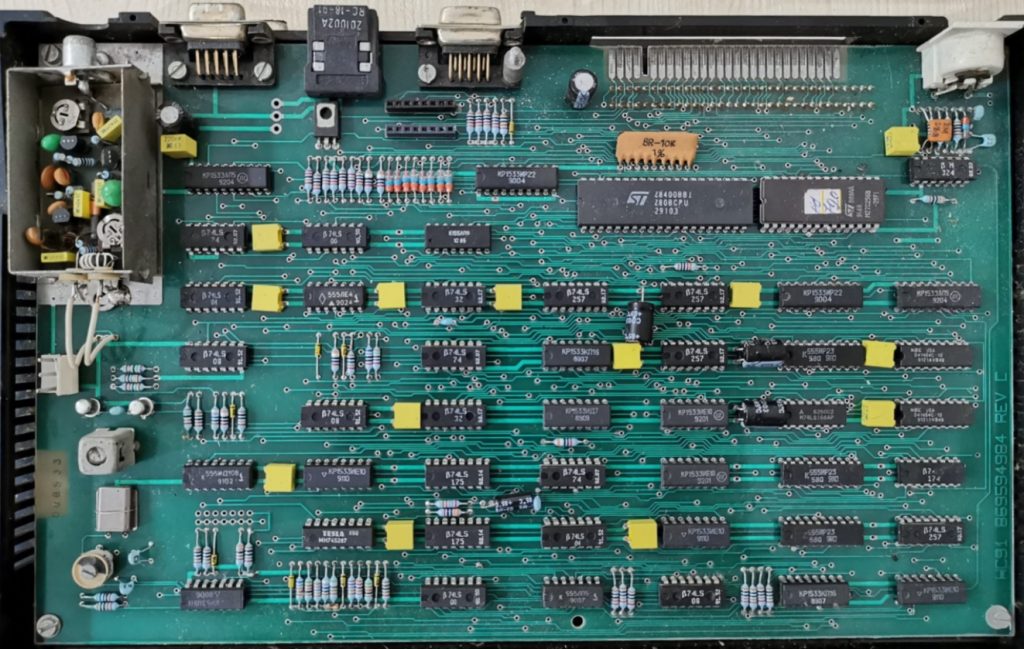 HC 91+ computer
HC 91+ was produced in 1994 by ICE Felix and is an improved version of the HC91 computer.
Although the design of the motherboard is similar to the previous model, the configuration is completely different. The microprocessor is Zilog Z80 - Z0840004PSC, which works at a speed of 4 Mhz, and the memory is higher, both ROM (64 kB) and RAM (128 kB).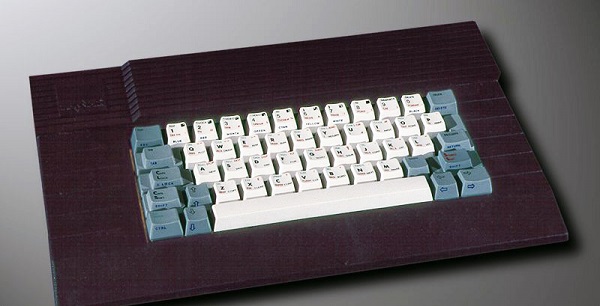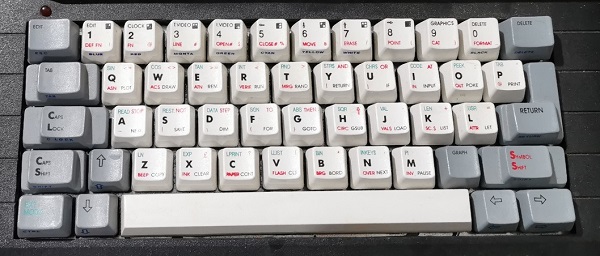 HC computer 2000
HC 2000 is an improved version of HC 91 systems.
Technical specifications: CPU Z80 A - 8-bit microprocessor with 3,5 MHz clock; ROM - 48 KB (16 kB for the BASIC interpreter, 16 kB for the BIOS CP / M 10KB for the IF1 interface driver). RAM 64 kB.
Built-in interfaces: audio cassette interface, 1500 bauds, joystick interface, 3.5-inch floppy disk interface, CCITT V24 serial interface (RS-232C).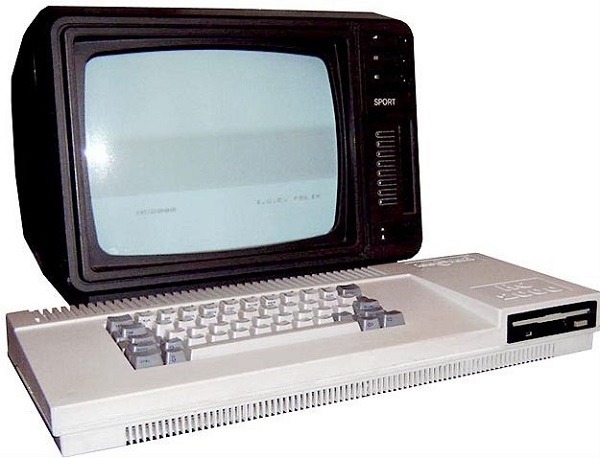 The program system ensures operation as a Sinclair compatible system or CP / M compatible system. Included interpreter for LOGO, FORTH, PASCAL, BETA BASIC.
The computers shown can be viewed at Retro IT Museum in Arad. Below, the room with Romanian computers and the collection of processors inside the museum.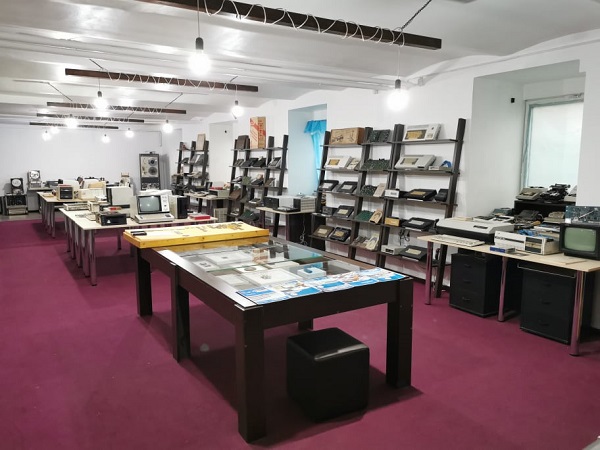 Bibliography:
Nicolae Tapus, Information Science and Technology in Romania, Romanian Academy, Romanian Academy Publishing House - Bucharest, 2018
https://retroit.ro/
https://www.youtube.com/
https://muzeuldecalculatoare.ro/
http://homecomputer.de/
https://sites.google.com/